HEALTHY RESTAURANTS NEAR ME IN WELLINGTON IS A QUESTION YOU NO LONGER HAVE TO ASK!
Outback Co-Founder and Son Launch Healthy Bolay Restaurant in Royal Palm Beach by the Boca Raton Observer, May 2016.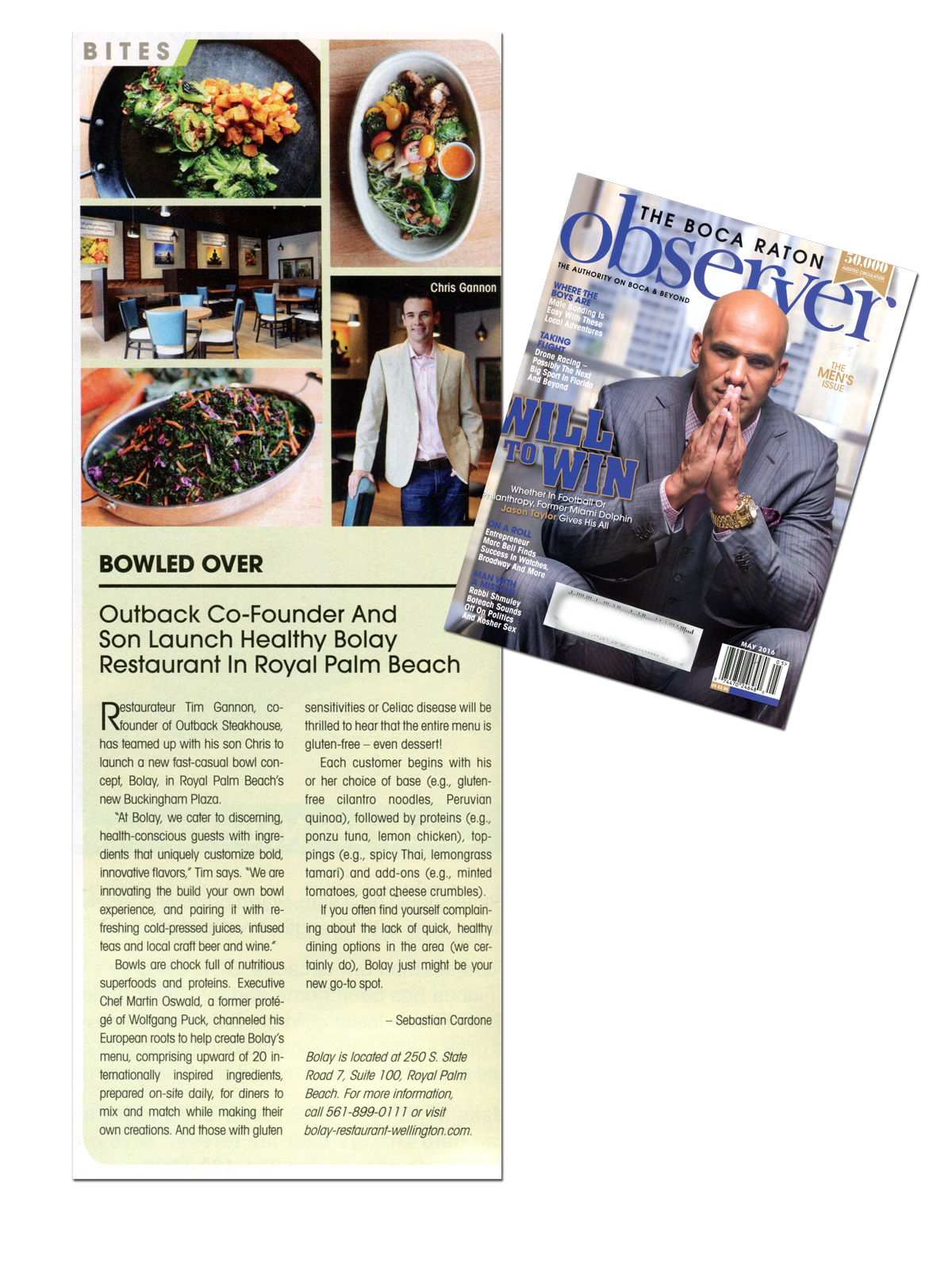 For those living in Wellington, FL the question, " Were are all the Healthy Restaurants near me?"  is a question you no longer have to ask!
Outback Steakhouse co-founder and Palm Beacher Tim Gannon took a take a break from the fast-casual restaurant business after he helped to open the locally based South Florida chain PDQ in 2014.  Gannon, alongside his son Chris, is now ready to unleash his latest enterprise, Bolay, what he says is modeled after the build-your-own  food restaurant model. The first Bolay is set to open in the next few months in Royal Palm Beach, and the duo will be pairing cutting-edge technology — along with a good dose of old-fashioned hospitality — to its design-your-own-salad-bowls. Choose from a number of nutrient-rich ingredients, with grains like black rice, gluten-free noodles, and quinoa; antioxidant-rich vegetables like kale, sprouts, broccoli, mushrooms, cauliflower, and roasted butternut squash; and proteins including tuna, chicken, steak, pork, or tofu. From there, bowls can be customized with a specialty sauces, from soothing lemongrass to a spicy carrot-ginger.  you can pair your meal with a cold-pressed juice (or a local craft beer and wine on tap).